Shutdown goes on as Trump offer doesn't budge Democrats
Image source : ctvnews.ca
Thirty-one days into the partial government shutdown, Democrats and Republicans appeared no closer to ending the impasse than when it began, with President Donald Trump lashing out at his opponents after they dismissed a plan he'd billed as a compromise.
▶ Full story on ctvnews.ca
▼ Related news :
●
Old Island Highway shutdown in Buckley Bay area has business owners worried
Times Colonist
●
Hong Kong airport protest shutdown tarnishes business image
CTV News
●
TRUMP SLUMP? Fox News poll shows president losing to top four Democrats
Toronto Sun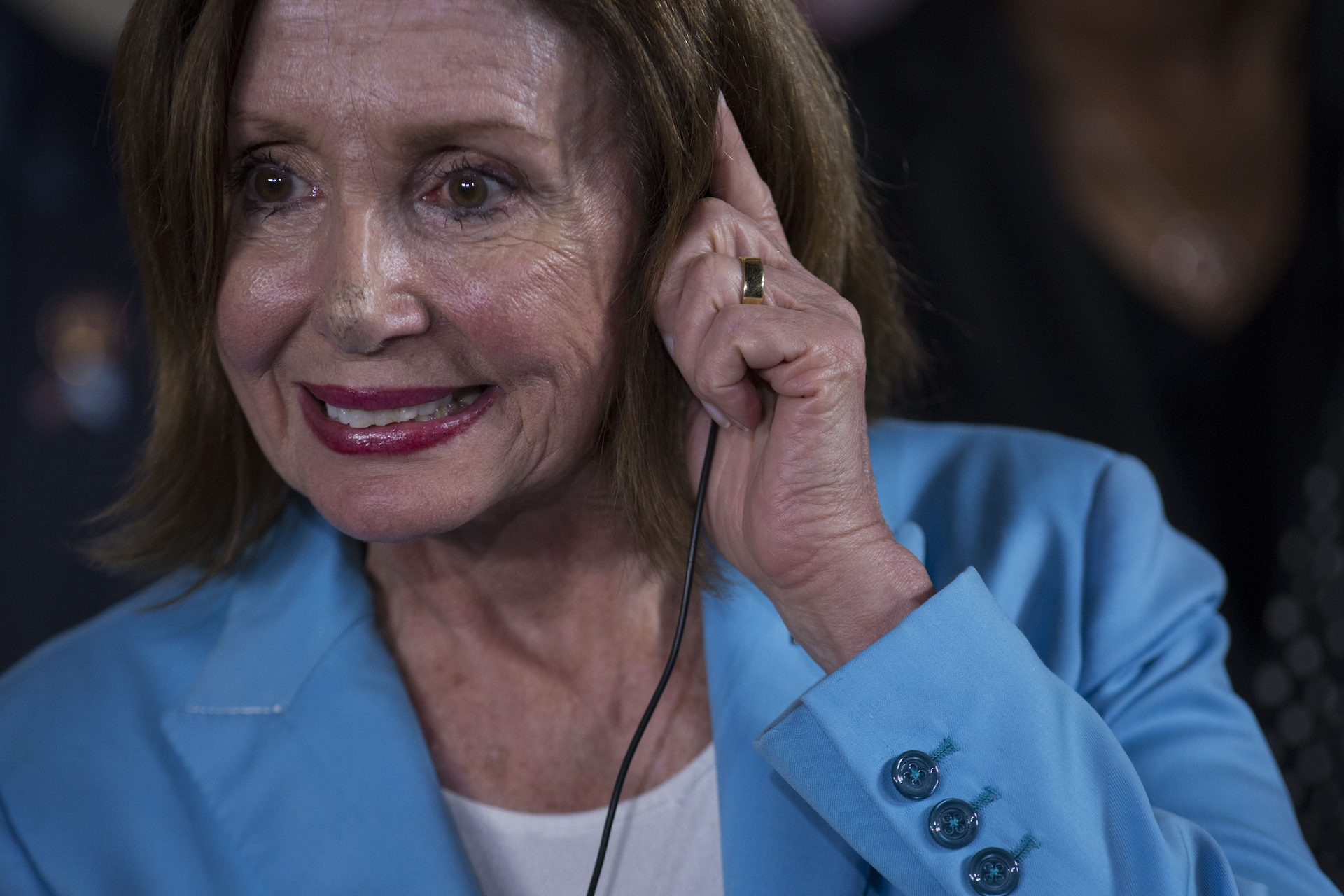 ●
Democrats Went to Guatemala After Trump's Asylum Deal. They Say it Will Be a Disaster.
Vice
●
Keeping focus on gun bills, U.S. Democrats urge McConnell and Senate to act
The Star
●
Netanyahu appears poised to block Democrats Ilhan Omar and Rashida Tlaib from entering Israel
National Post
●
The Stakes 2020: The Democrats' Money Race
Buzzfeed
●
Democrats Have Never Been This Unified On Gun Control. That Could Change Everything.
Vice
●
Democrats' "Racism" Mantra Does Not Resonate with Reality
Canada Free Press
●
Democrats obsession with recession will cause increasing depression
Canada Free Press
●
Trump says he is having dinner Friday with Apple CEO Cook
Financial Post
●
Mayor of Dayton, where a mass shooting killed 9, gets hate after Trump remarks
Global News
●
While you were sleeping: Seven steps to rid your life of Trump, Saturday traffic, Kiss concert photos
Montreal Gazette
●
Trump says having dinner Friday with Apple CEO Cook
Financial Post